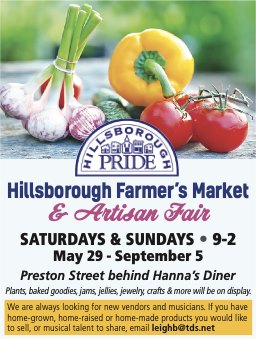 August 28, 2021 9:00 am - 2:00 pm
Plants, baked goodies, jams, jellies, jewelry, crafts, and more will be on display.
We are always looking for new vendors and musicians. If you have home-grown, home-raised, or homemade products that you would like to sell, or musical talent to share, email leighb@tds.net.
Category: Community
Tags: eat-local, Family-Friendly