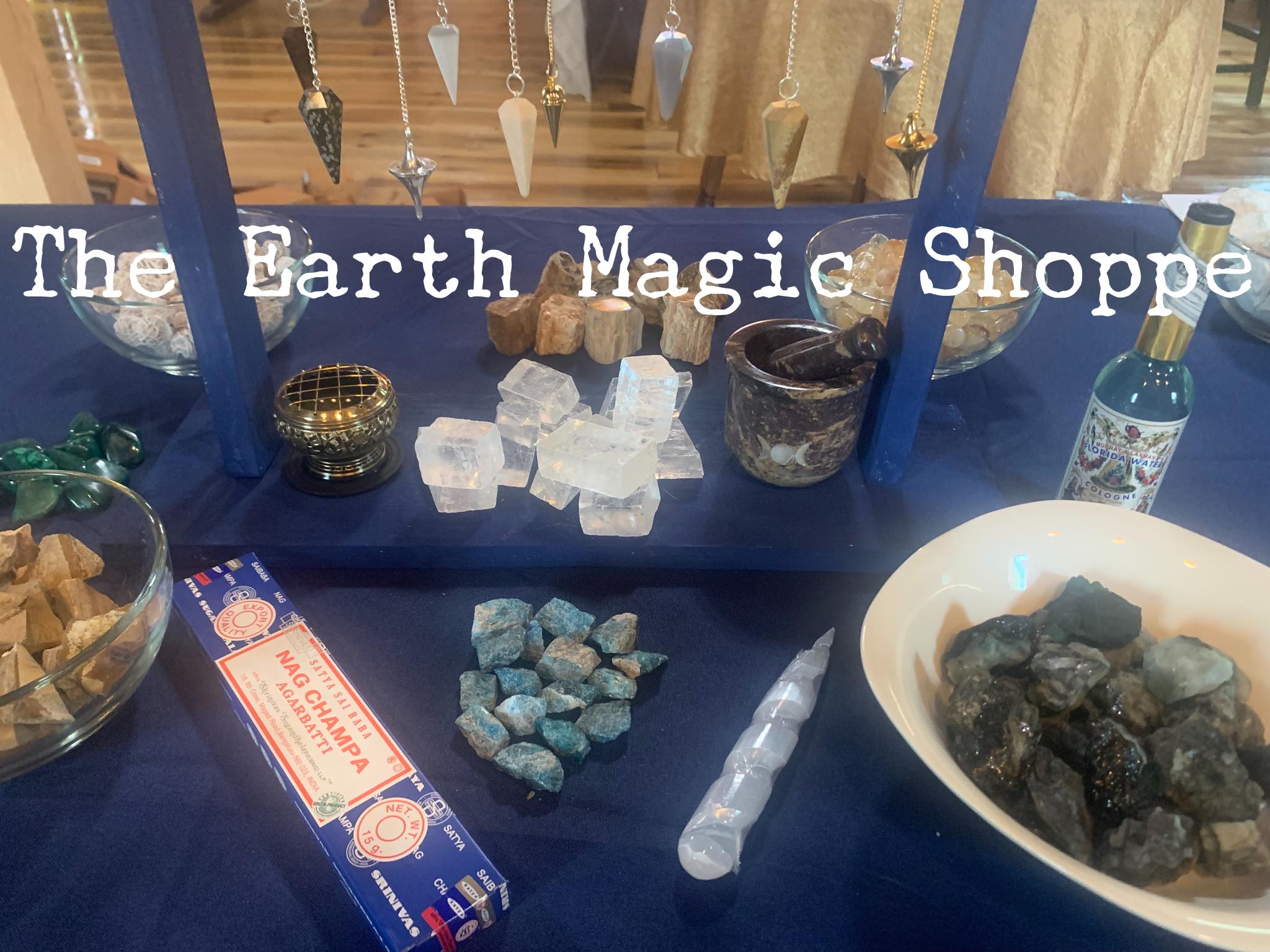 June 26, 2021 11:00 am - 4:30 pm
Many have driven up School St and noticed The Earth Magic Shoppe's "coming soon" sign at #39. The day that the doors will open is finally arriving! The Grand Opening and vendor event will be on Saturday, June 26 ,11 am-4:30 pm.
The store carries crystals, essential oils, incense and burners, and many other metaphysical items and unique gifts. The owner, Amanda McDonald is also a healer and will offer the services of Aroma Freedom sessions and Magnified Healing sessions outside of store hours. (There will be specials for those that book an appointment at the opening. There will also be a free raffle for a $25 store credit!)
On opening day, guests can also browse an array of goods from vendors in The Studio, which will also house a Reiki energy worker and a Tarot Reader. Opportunities include:
sign up for a mini Reiki Healing from Ashley Rossi, who is also an intuitive card reader and an essential oils wellness guide.
Get a Tarot reading from Villagio Strega, who is also a Shamanic Counselor who uses ancestral medicine.
Wired Zen Design is owned by artist Gabrielle Shuler. At her booth you can find an array of wired items such as trees, pendants,hair pieces, and sun catchers.
Purple Door Products by Kathryn Bourgault will offer many home made herbal products with simple ingredients. Here you will find lip balms, hand creams, facial cleansers,and tinctures, as well as organic teas.
Sunset Luna Art by Megan Jones-Young will offer a gorgeous selection of stained glass art, gifts, and wearables.
Location: