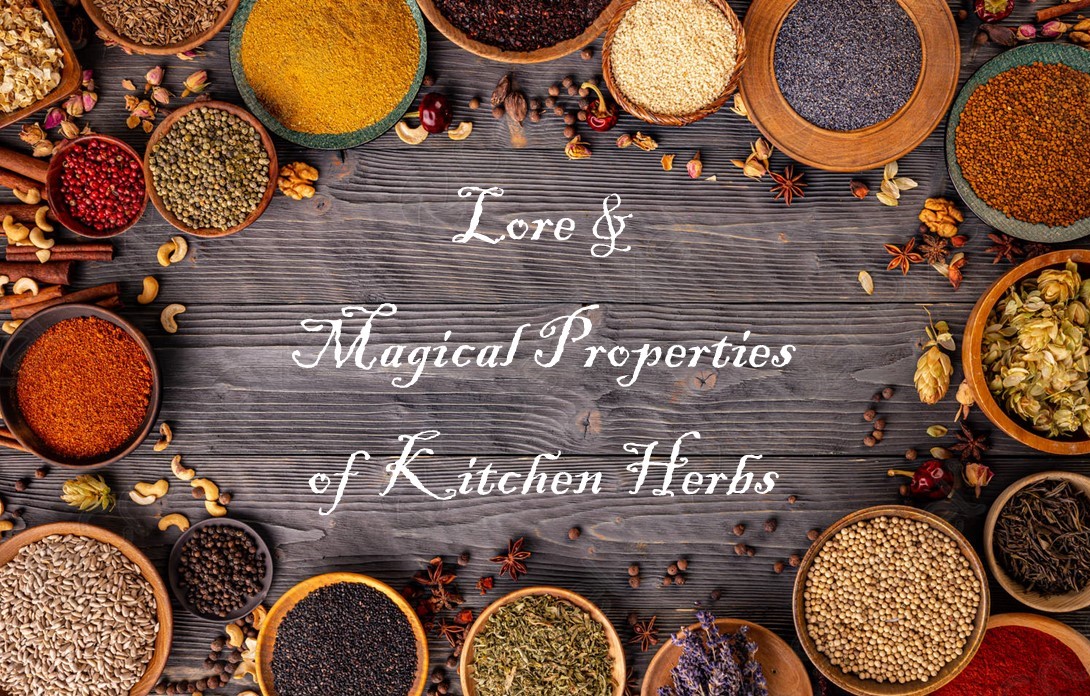 January 25, 2023 6:00 pm - 8:00 pm
Much lore exists about the plant kingdom throughout time and across cultures, from old folk stories to Shakespeareaen plays, to historical accounts to old wives tales. Indeed, our lives are well intertwined with the botanical realms.
Most of us know of plants as food and some as medicine, but these are not the only ways plants can enhance our lives. Plants carry their own energies, vibrations, and magical properties. Whether intention setting or manifesting or doing spellwork, plants can aid us in many ways.
In this class, we will talk about some of the lore around many of the herbs and spices commonly found in most kitchens. Not just food and medicine, they can help us in our day to day life, no matter what we are facing. These plants were used throughout history for their culinary, medicinal, and magical properties.
Join me for this engaging class to learn about how you can incorporate these herbs into spellwork, working with the law of attraction, and bringing their beneficial energies into your life.
Cost for this class is $25 in advance, $30 at the door.
Location:
Tickets:
Magical Herbs:
$
Category: Workshops & Trainings